Our team is lead by current and former military members from various branches along with civilians that care deeply that the fallen soldiers names' live on forever, and that their sacrifices create opportunities to enrich the lives of others. Thus, we must Never Forget.

---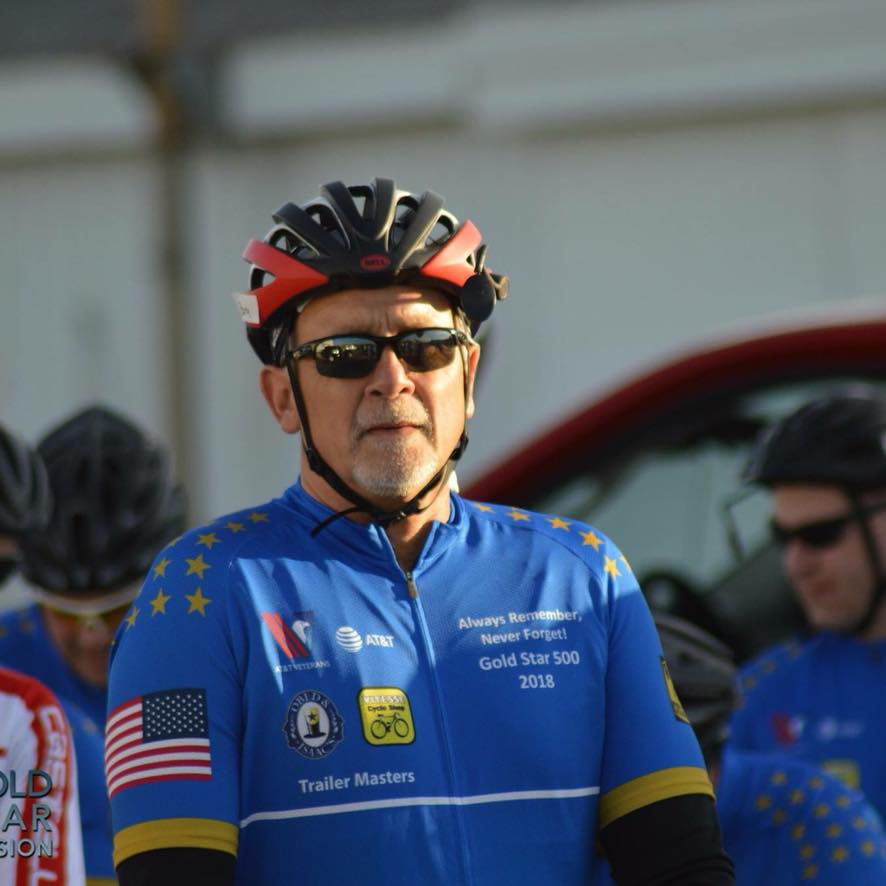 Barry Tobias retired in March of 2023 with over 42 combined years working in the IT and Telecommunication space and owns a small business in the Springfield area. He joined the Gold Star Mission in 2018 as a rider in the Gold Star 500 and has ridden every year since. Barry is also a member of the Rotary Club of Springfield and is a past president. He also served on the American Diabetes and the Autism Support of Central Illinois Board of Directors and has a passion for giving back. During his free time, he enjoys spending time with his family and loves cycling and any outdoor activity. Barry is not a veteran but has a passion for working with the Gold Star families and knows one of the families personally.

Barry currently resides in Sherman, Illinois with his wife Shaun and son Alec and has a daughter Ashley, son-in law Justin and grandson Taylor who live in Lincoln, Nebraska.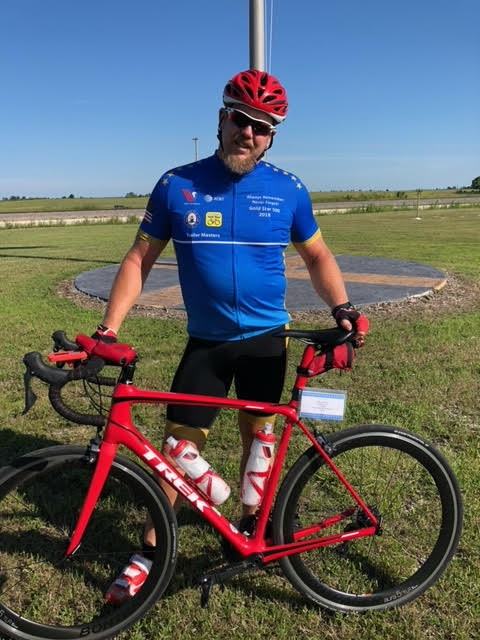 Brian retired in 2017 after nearly thirty years of service in the US Army, Army Reserve, and Illinois Army National Guard. He served on active duty from 1987-1989, mobilized with the Army Reserves for Operation Desert Shield/Desert Storm in 1990, deployed to Iraq with the Illinois National Guard for combat operations with the 232nd CSB in 2003, and finally deployment for a peacekeeping mission to Kosovo with the 106th Aviation Battalion of the IL ARNG in 2008. An avid cyclist and outdoors man, Brian has ridden bicycle events in Asia, Europe, and North America. He has not only raced both cross-country mountain bikes and road bikes, but also does self supported bicycle touring. Brian also volunteers as a logistics coordinator for a nationwide veterans and first responders charity while at the same time is a staunch supporter and member of Gold Star Mission. Brian has been a ride captain in multiple Gold Star 500 and General Logan 200 events. Brian has been with Gold Star Mission since the earliest days, helping shape the organization, not only as a cyclist and retired military officer, but also a Gold Star Family member, having two family members make the ultimate sacrifice, S1 Henry Clarence Echternkamp World War 2 (USS Arizona) and most recently in CPL Nicholas S. Ott, OEF, Afghanistan 2011.

Brian presently resides in Pawnee, IL and has two college age children, Cara who attends college in California and Liam who attends college in Illinois.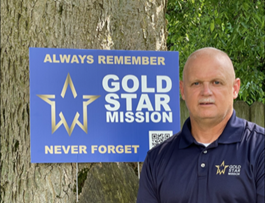 Eric is a retired military veteran, after serving twenty-five years in the U.S Army and Illinois Army National Guard. After retiring from military duty, he served as Director of Servicemember and Family Support Services for the Illinois National Guard, for nearly five years. He is active in his community and American Legion Post 905, in Kincaid. A lifelong resident of Illinois, Eric spent a majority of his twenty-five years of military service, as an Active Duty Officer in the Illinois Army National Guard. He deployed to Kuwait, in support of Operation Iraqi Freedom, from 2007-2008, serving as a Joint Task Force Commander. Eric has been a volunteer with The Gold Star Mission since June 2017, serving as the Gold Star 500 Ride Director since 2018.

Eric graduated from Governor's State University with a Bachelor of Arts degree.

Eric currently resides in Pawnee, Illinois with his wife Penny.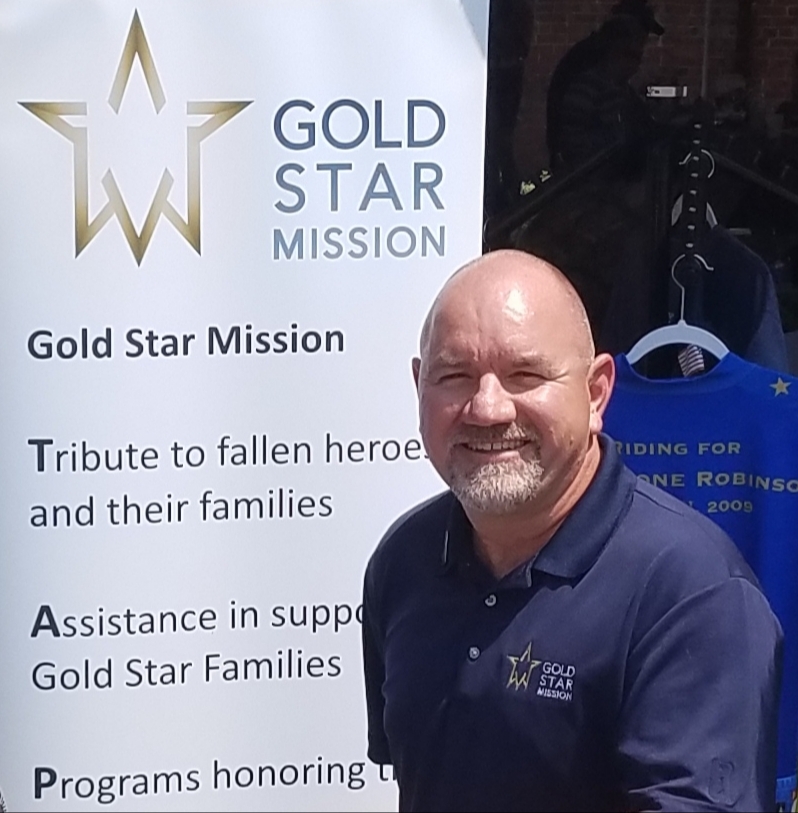 Chuck Kitson is a retired military veteran after serving over thirty-three years in the U.S Army. After retiring from military duty, he took a position as Officer Senior Trainer and contractor with the Mission Command Training Support Program, supporting the Illinois Army National Guard. A lifelong resident of Illinois, Chuck spent four years on active duty with assignments in both Baumholder, Germany and Fort Lewis, Washington. After active duty, Chuck joined the Illinois Army National Guard where he served as an enlisted soldier before taking a commission and retiring as a Lieutenant Colonel. Chuck deployed during Operation Desert Storm/Desert Shield in 1990 and later in 2010 to Afghanistan participating in Operation Enduring Freedom (OEF) where he served as an advisor to the Polish Army.

Chuck graduated from University of Illinois at Springfield with a Bachelor degree in Management.

Chuck currently resides in Springfield, Illinois with his wife Judy and their two sons Zachary and Nathan.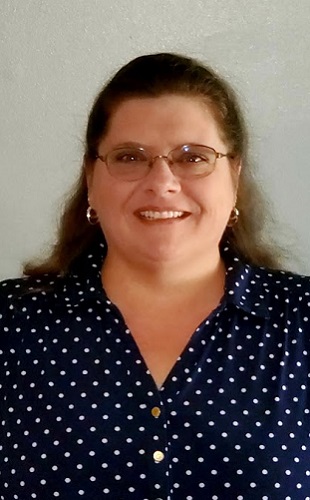 Chris is an Air Force veteran and has worked in DoD Civilian and DoD contract positions serving veterans and their family members since she left the Air Force "a long time ago." She served as a Military and Family Readiness Specialist for the Missouri National Guard before accepting a DoD contract position in 2015 for the Illinois National Guard where she currently serves as the Survivor Outreach Services Coordinator for Survivors in 36 counties/400+ Survivors across Central Illinois. David Helfrich approached Chris in 2017 with the idea for Gold Star Mission. She has volunteered with the organization since. This involvement allows her to expand support for Survivors in her role as an SOS Coordinator by raising awareness about Survivors and involving them in Gold Star Mission events. In 2020, Chris accepted the Secretary position for Gold Star Mission. Chris graduated in 2016 from Argosy University with a Bachelor's in Psychology and in 2018 from the University of Illinois, Springfield with a Master's in Human Services/Social Services Administration, plus Graduate Certificates in Nonprofit Management and Human Resource Management.

In her free time, Chris is a member of American Legion Post #503, a life member of AMVETS, and provides resource and referral support for veterans.

Chris resides in Springfield with her fur & feathered family members: Hank - a handicapped rescue pup, two kittens - Fraser & Claire, and the chicks.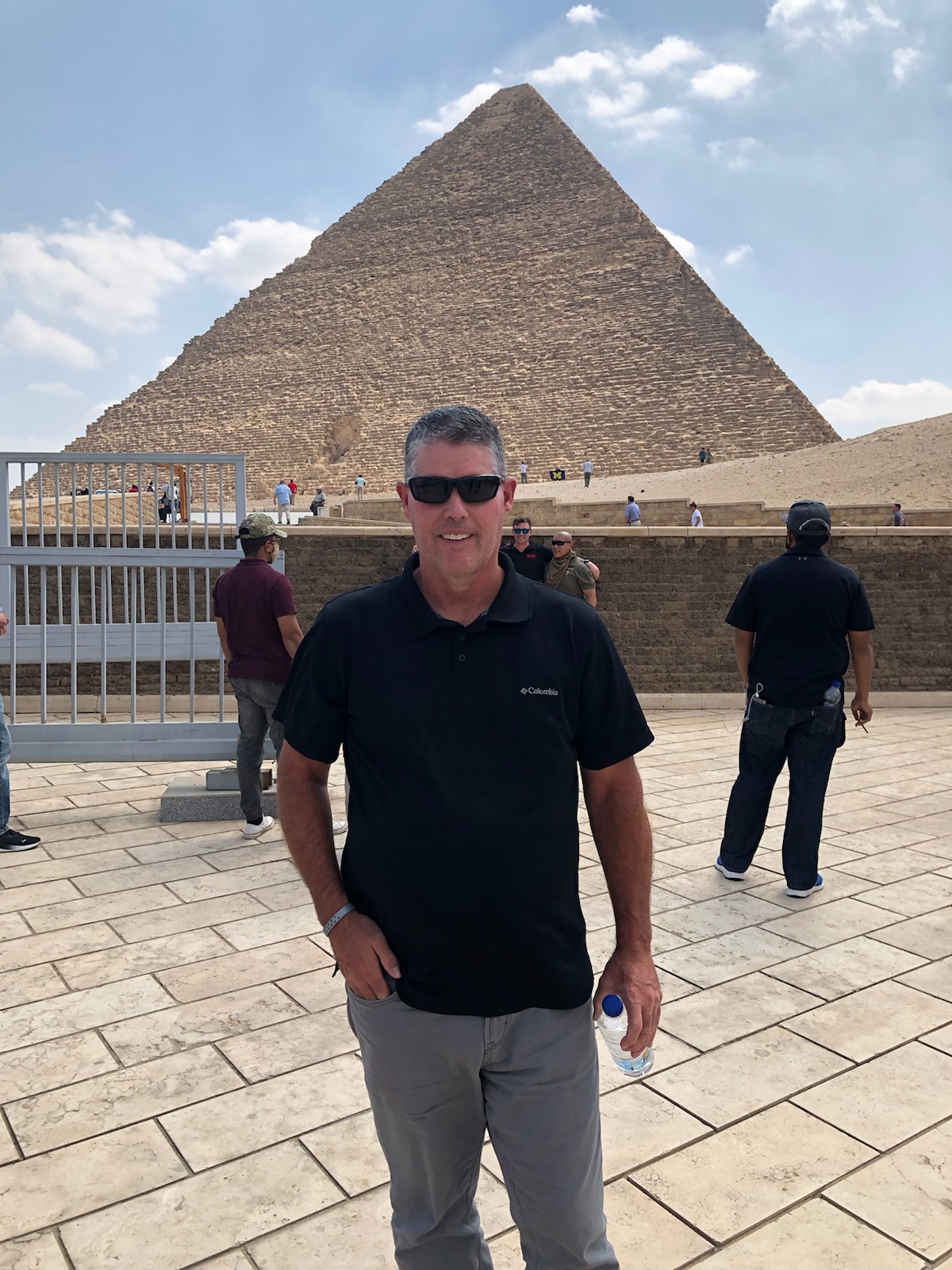 Tim currently serves full time as the Surface Maintenance Manager for the Illinois Army National Guard (ILARNG). Before his current assignment, Tim served 18 years combined as the Accounting Officer and the Comptroller for the ILARNG. His previous military assignments include Commander of the 3637th Support Maintenance Company (SMC), Battalion Commander for the 405th Brigade Support Battalion (BSB) and J8 for the Southwest Border Mission in Arizona. Tim has deployed twice to Iraq, once in 2003 as a logistics officer and again in 2007 as Commander of the 3637th SMC.

Tim lives in Springfield and has two Children, a son living in Connecticut, and a daughter that lives in Springfield.

His hobbies include following his favorite sports teams, being outside enjoying nature, and sampling a good local craft beer.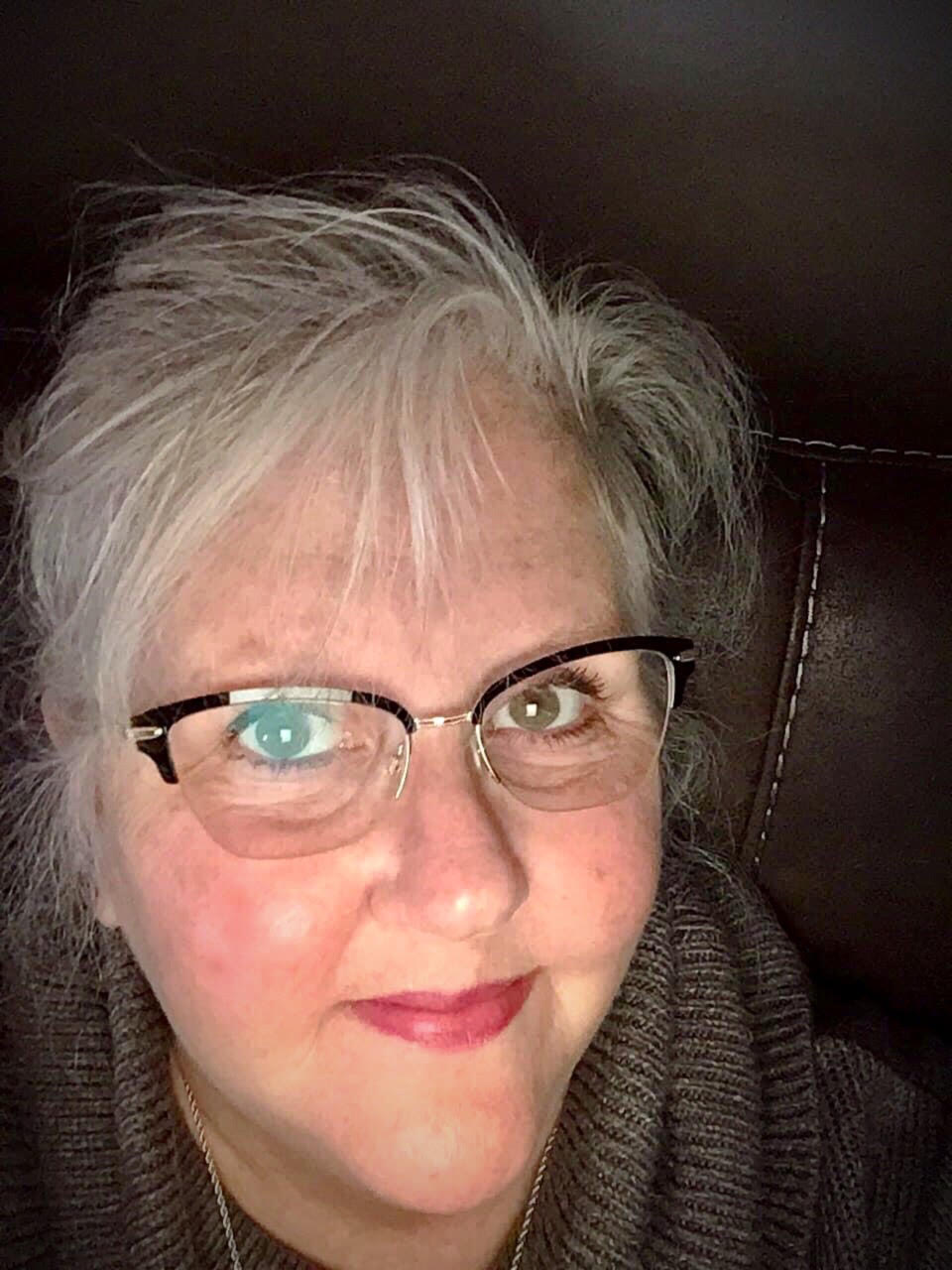 Kathy Kelnhofer is a retired civilian employee of the Illinois Army National Guard (ILARNG) where she worked in the Education Office for 15 years. Her duties included repaying soldiers student loans, determining eligibility for the Illinois National Guard Grant and the GI Bill, and administering CLEP, ASVAB, and other test to soldiers and airmen throughout the state of Illinois. One of her proudest accomplishment was building the first website for the ILARNG Education Office using mostly code. During three years of that time, she also served as a liaison for Lincoln Land Community College and the ILARNG Officer Candidate School on their drill weekends. Kathy says the best part of working at the ILARNG was meeting so many admirable "army brothers and sisters" as well as civilian folks that have become her lifelong friends. Prior to working at the ILARNG, she worked at Woolco Department Store as the Personnel Manager.

Since her retirement in 2000, Kathy has enjoyed her time having big family dinners and playing games, doing crafts, and traveling around the world with her husband, Ken, and sometimes with her grandkids when they're able to go. She also enjoys volunteering at her church, the Girard food pantry, and the Franklin/Waverly Military Support Group, that has been sending care packages to deployed soldiers/airmen for over 21 years.

Kathy is currently an administrator for 3 other Facebook groups and pages and is looking forward to working with the Gold Star Mission.

She resides in Virden with her grandson, Austin, and their two chubby rescue pugs, Rocki Roo, and Matilda The Tank.
Image not yet available



Robert Lewis is a retired military veteran that served over thirty-two years in the Illinois Army National Guard. He is currently employed as an application developer for the United States Property and Fiscal Officer (USPFO), Illinois Army National Guard. He deployed to Afghanistan in 2014 in support of Operation Enduring Freedom (OEF) where he served as the S6 for the Polish Army.

Robert graduated from Grantham University with a Bachelor's degree in Information Systems and a Master's degree in Computer Science.

Robert currently resides in Springfield, Illinois with his wife Dawn.